Selling to Yourself
A few years ago we bought an RV trailer for weekend and week-long family camping trips. There are enthusiasts in every club, and RV folks are no exception. They all love to show off their gear and trailer hacks.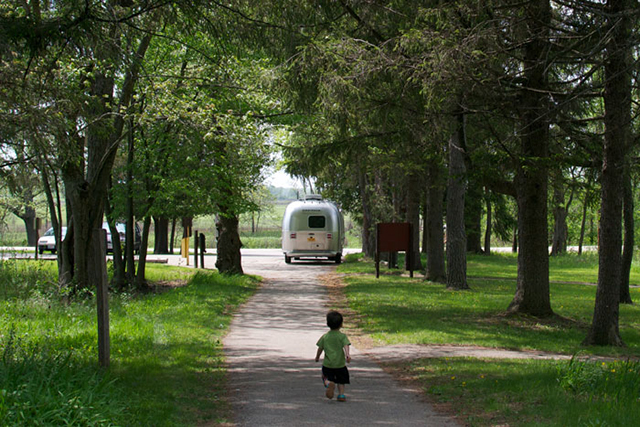 The thing RV folks like to show off the most is a list of all the places they've visited. The most popular way of doing this is with a sticker board of the USA. Some call it a "brag board". Each time you pull into a new campground you can brag about all the places you've been. This is what that sticker brag board looks like.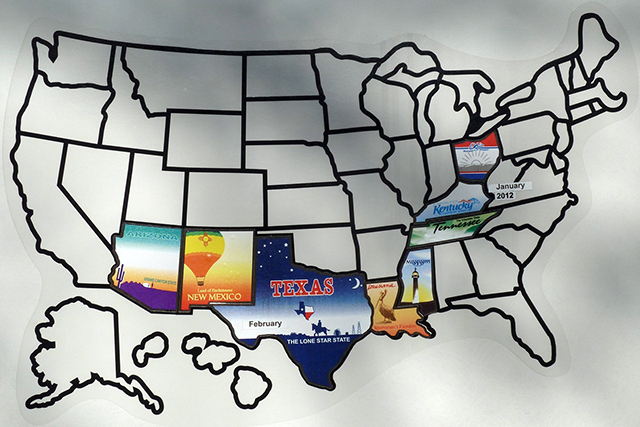 I wanted a brag board, but not this sticker version. What bothers me is the difference in size of Texas compared to, say, Rhode Island. I know that is how the states are shaped, but the presentation connotes that Texas is a more memorable destination than Rhode Island because of size.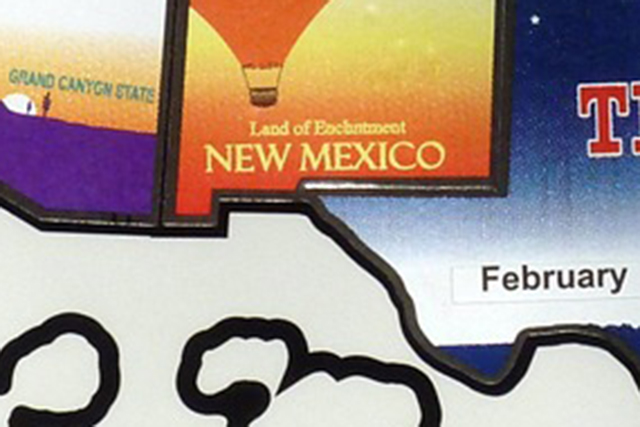 There is also the inconvenience of keeping unused stickers around. Those states might get lost. You also have to apply and align the stickers for states you have visited. I hate applying stickers because I never get the alignment right. I don't want to apply 50 crooked stickers.
I set out to find a better brag board. I searched everywhere online, RV Trailer forums, trade magazines. Unfortunately, I couldn't find one. So, I ended up making one for myself.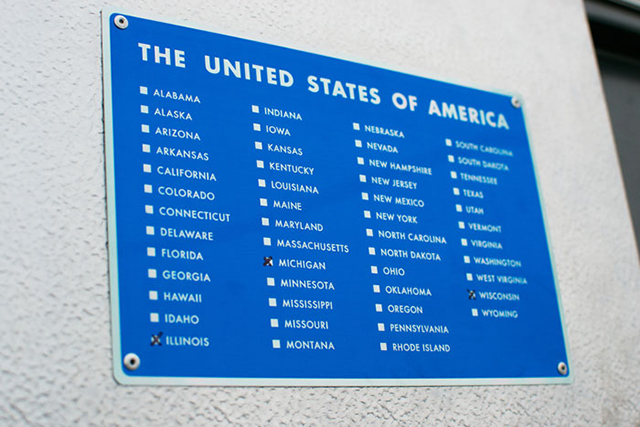 I designed a simple aluminum sign that listed all the states in alphabetical order. The aluminum has a blue top coat and the letters/checkboxes are laser engraved to reveal the metal shine. When you visit a state you put an X in the box with a Sharpie marker. I found a fabricator online to make it for me for $50.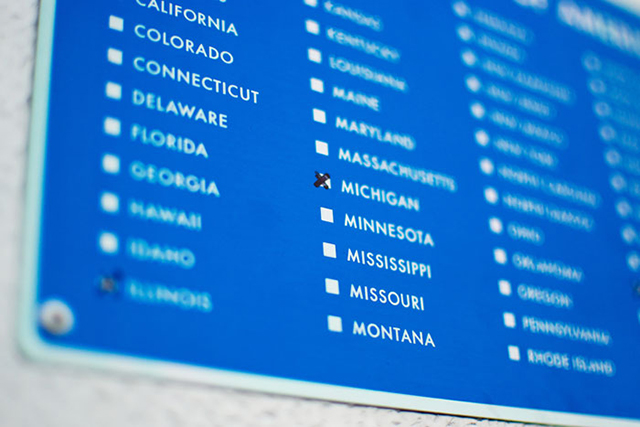 Once I got the sign in the mail, I thought there were other people out there like me looking for a different kind of "brag board". I ordered 10 more signs from my fabricator (for a little less than the original cost), made a website and called my new product Airstates.
I wrote a letter about Airstates to the editor of The Blue Beret, an Airstream club publication. My letter was published, and that same week I sold 5 signs.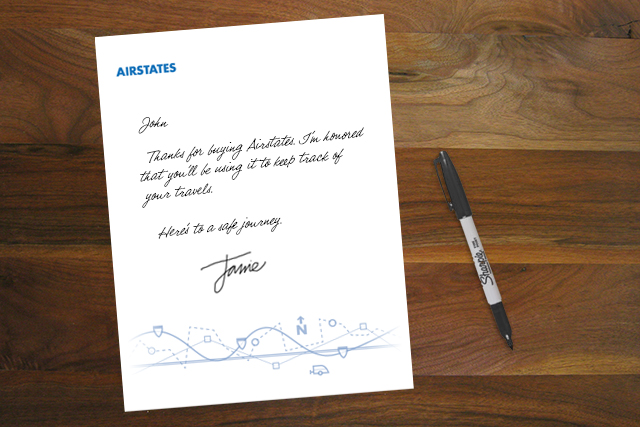 With each order I include a personal note and Sharpie. Since then I've sold signs to customers in Alabama all the way to France. I'm not going to make millions, but the real reward is realizing there are people out there like me that want this thing I made. That's what makes it all worth it.