My Android Home Screens: Flat and Useful
I'm looking forward to seeing what Apple's new iPhone interface (iOS 7) looks like on Monday. The pundits and press are talking about Apple rolling out a new "flat" graphical user interface.
I don't care much about "flat", but I do care about "useful". This past February I switched to Android. On Android you can customize your Lock and Home screens to what works best for you. With Android I was able to make useful customizations to the phone's interface.
Here's my Lock screen. This is what I see when I turn the phone on.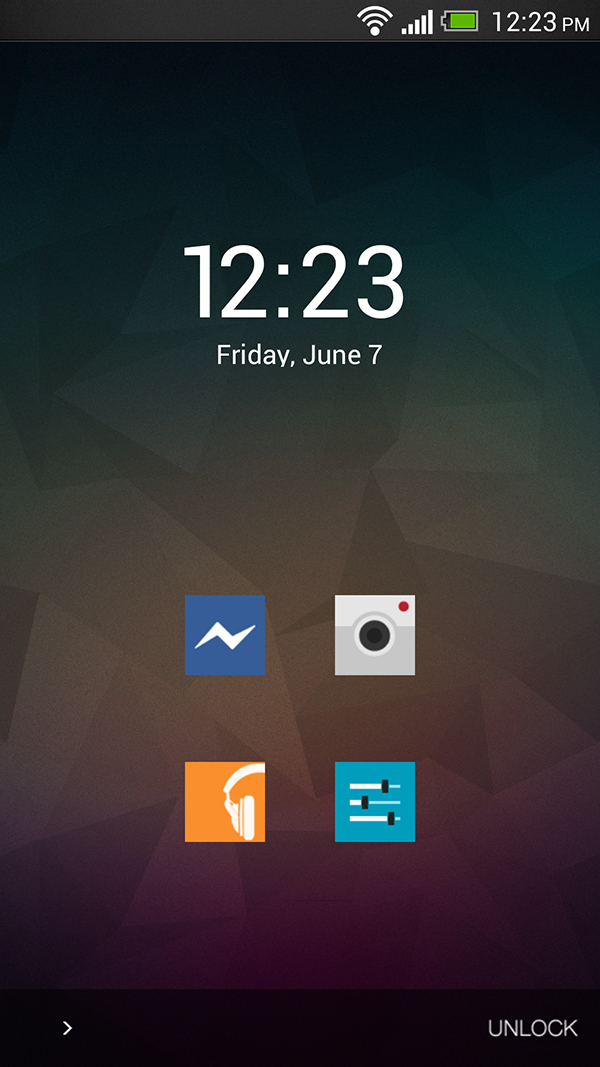 I have quick access to Facebook Messenger (my main text messaging app), the Camera, Google Play Music, and Settings (to turn on/off Bluetooth). I used WidgetLocker Lockscreen to customize the lock screen and Minimal UI for the custom icons.
When I unlock the Lock screen, I see the main Home screen.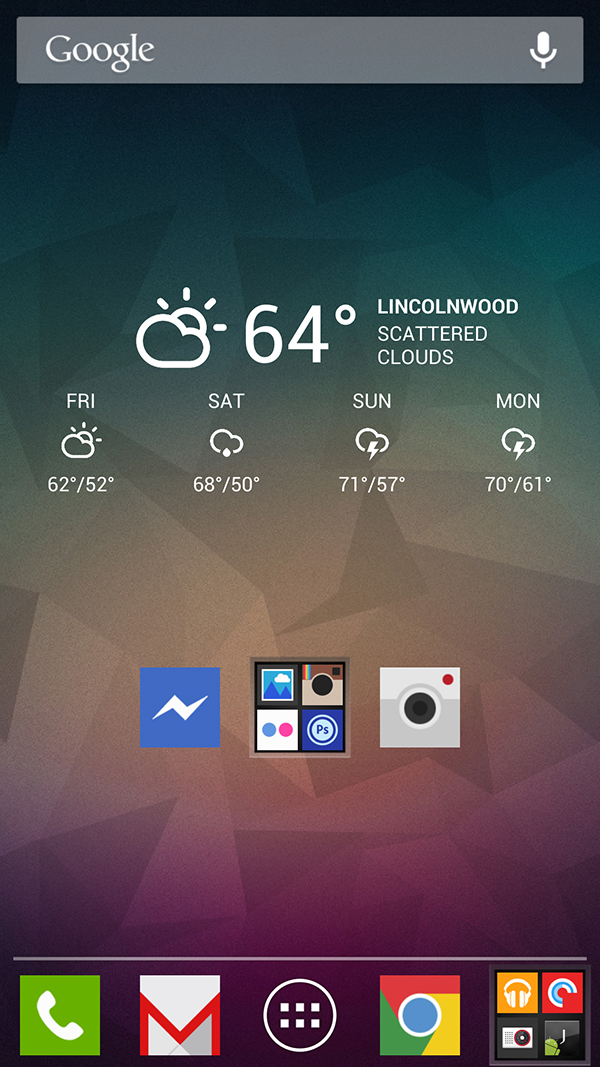 I get weather updates from Eye in the Sky Weather. It shows Lincolnwood because that's the nearest weather station from my current location.
That middle square between Facebook Messenger and the Camera is my Photo folder. In there I have the Gallery app (my camera roll and albums), Flickr, Photoshop, Instagram, and Vine.
In my dock I have the Phone, Gmail, the App Drawer (all my apps), Chrome Browser, and my Audio apps: Google Music and Pocket Casts.
This main Home screen is my dashboard. I have quick access to Weather, Text, Photos. A swipe to the right takes me to my second Home screen.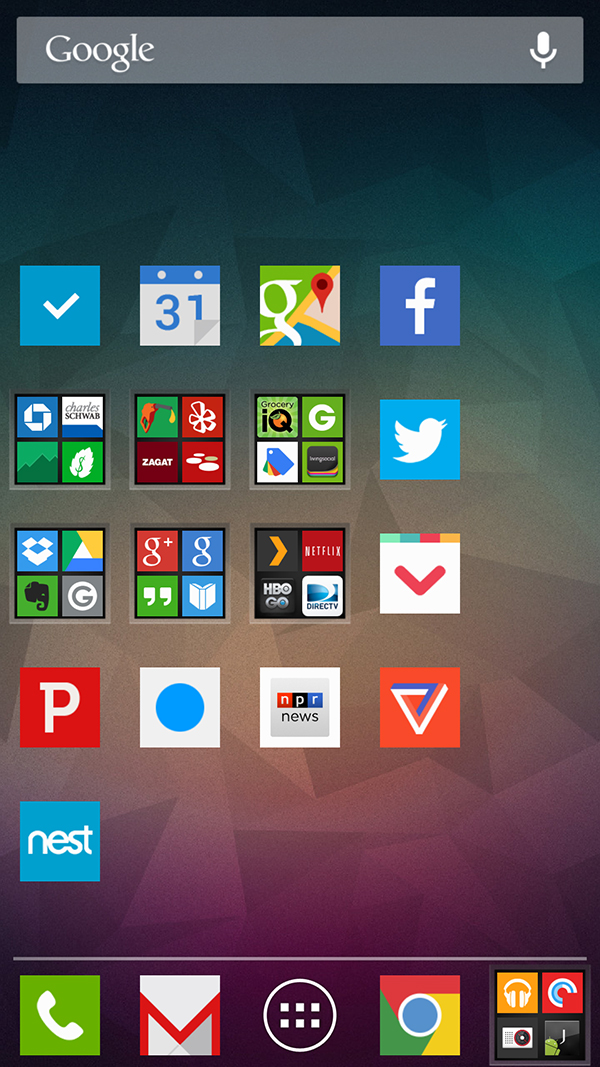 Here's where I go when I want to spend a little more time reading up on news, checking finances, watching videos, looking up where to go, what to eat.
I used Nova Launcher to tweak the design of my home screens. It wasn't too difficult to do.
So that's what my Android phone looks like. It works great. And I've set it up in the way that works best for me. I'm looking forward to seeing what Apple does with iOS 7.